Skip to page content
Skip to page level navigation
Tuesday, May 28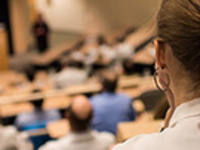 Tuesday, May 28
An Age-Friendly Health System: A Call to Action, presented by Annette Medina-Walpole, MD, Paul H. Fine Professor of Medicine, Chief, Division of Geriatrics...
Wednesday, June 5
Wednesday, June 5
An exciting future is on the horizon for clinical research at URMC! Join us for a panel discussion and Q&A session to get the inside scoop on Embark, a...
Saturday, June 8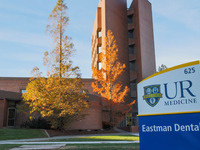 Saturday, June 8
The goal of Teledentistry 2019 is to expose attendees to state- of-the-art advancements in teledentistry. Through thought-provoking lectures and interactive...
Monday, June 10
Monday, June 10
The Department of Pathology & Laboratory Medicine presents Pathology Research Day 2019, an annual day-long event featuring oral and poster presentations by...