How do we relate to one another in and across our arts and equity practices? As concepts of relationship have been colonized, and an "imperialist white supremacist capitalist patriarchy" (hooks, 2000) has been internalized, modes of repatterning are essential in order to re-imagine our points and modalities of connection.​​ In our work, Slowtime and Spaciousness are two conceptual frames that have allowed us to reculture as dance educators (Menakem, 2017). In order to practice these more fully, it is essential to identify the historical, cultural, and political systems that impede rest and recuperation. Tema Okun (2021) has identified characteristics of White Supremacy Culture that operate within and across society and cultures.
One of these characteristics is Urgency, which compels us to "move forward." Spaciousness, rather, invites us to "rest into, sit with." Slowing down allows work towards social justice in art making, arts learning, and arts teaching, to take root for the long haul. Somatic social justice (SSJ) is a framework of practice and activism to aid in this practice of dissenting oppression. SSJ espouses collective embodied healing for justly transforming society (Thom, 2020). Its practices center our ability to (co)regulate and resource ourselves when we are bothered and in the necessary discomfort liberatory education work requires (Burke in Hemphill, 2021a). In our workshop, we will facilitate activities based in SSJ to invite an awareness of one's embodied habits of Urgency, building a capacity to sense Urgency as it unfolds in order to interrupt it and repattern.
Alexia Buono, PhD, is a US born, white-bodied, Mixed race, cis, queer, abled Latina educational scholar. Her arts-based educational research focuses on liberatory and anti-oppressive pedagogies and curriculum design in dance/somatic-, teacher-, and early childhood- education. Her website is https://www.alexiabuono.com/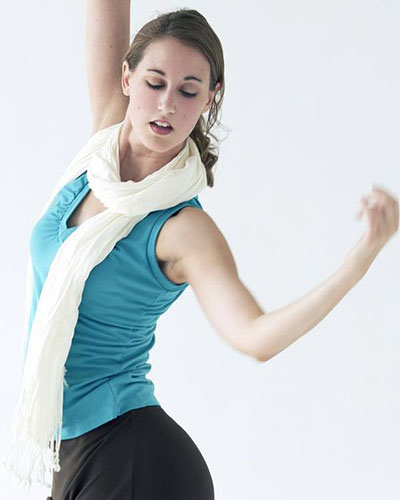 Rebekah Chappell is a white, cis-gender female, who grew up on the unceeded land of the Chickahominy, Patawomeck, and Rappahannock tribes. She is 35 years old, and benefits from thin, able-bodied privilege. Rebekah is a teaching artist, performer, dance maker, and scholar whose research explores the efficacy of somatic and improvisational practices to affect change. Her website is rebekahchappell.com.